#026 Advice I Wish I Knew in the Beginning
In this recent edition of the Decoding Excellence Show, I'm narrating my most recent article, Advice I Wish I Knew in the Beginning. My hope is these words can provide some guidance for those beginning their coaching career.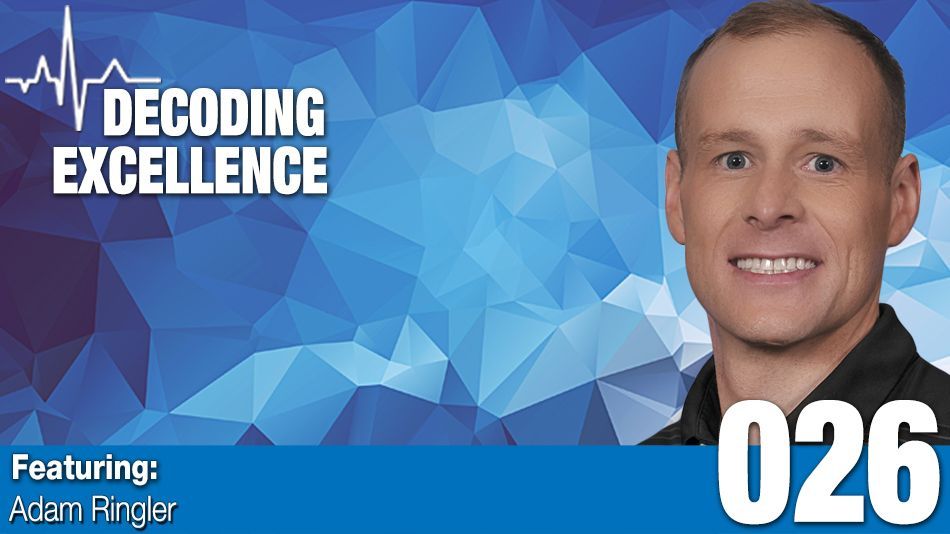 In this episode of the Decoding Excellence Show, I am behind the microphone narrating my recently wrote article Advice I Wish I Knew in the Beginning.
This podcast covers the ten things I wish I would have known when I first begin my career. Wait a minute, you haven't read the article yet? Look, I get it, you are a busy practitioner who struggles to find the time to read internet articles. Rest assure, I found a solution for you. I narrated the whole article (and more) so you can listen along while working out, running on the treadmill, or on your daily commute.
If any of the material resonates with you, I'd love for you engage with me at @AdamRingler
In addition to those social mediums, you can head over to AdamRingler.com/Newsletter and sign-up for my weekly newsletter. This is a newsletter for the curious. It's chalked full of interesting articles I've read through the week, things I'm exploring and finding fascinating through my week, and a collections of thought experiences and resources I've cultivated. It's essentially a Birchbox for performance-related articles and musings.
Thanks again for listening to the Decoding Excellence Show! I appreciate all the support growing this Sport Science, Strength & Conditioning, and High-Performance Coaching resource. If you have taken anything away from the show, please login to iTunes and navigate to the Decoding Excellence page and leave us a review.