#006 Henry Barrera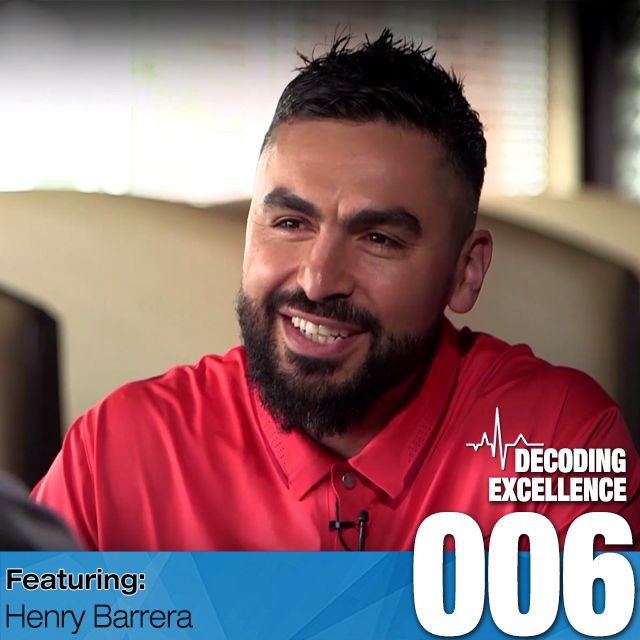 In this episode of the Decoding Excellence show, I am speaking with Henry Barrera.
Henry comes to Liberty from the state of Oregon, where he was a Performance Training Specialist at Nike World Headquarters in Beaverton. While at Nike he was instrumental in designing training content for multiple projects including Jordan Brand's Terminal 23 in New York and The Hangar in Los Angeles. He continues to consultant with many training companies including Nike Basketball, the Jordan Brand, Nike N7, Shoot 360 and multiple others.
Henry and I discuss:
Liberty Men's Basketball Training
Henry's Performance Model
Strategies to Influence Performance
Various Performance Technologies
Culture Building & LTAD Approaches
You can find Henry on Twitter at @HoopDiaries or at his website HoopDiaries.com. Barrera has owned and operated Hoop Diaries, a basketball and performance training company for the last seven years, training athletes world-wide with the mission of learning, sharing and growing.
This episode of the Decoding Excellence show is brought to you by Vald Performance, the makers of the NordBord. They can be found at ValdPerformance.com
Stay updated with the podcast by following me on Twitter via @AdamRingler or visiting AdamRingler.com or DecodingExcellence.com
In addition to those social mediums, you can head over to AdamRingler.com/Newsletter and sign-up for my weekly newsletter. This is a newsletter for the curious. It's chalked full of interesting articles I've read through the week, things I'm exploring and finding fascinating through my week, and a collections of thought experiences and resources I've cultivated.
It's essentially a Birchbox newsletter for performance-related articles, research, and daily musings.
Thanks again for listening to the Decoding Excellence Show! I appreciate all the support growing this Sport Science, Strength & Conditioning, and High-Performance Coaching resource. If you have taken anything away from the show, please login to iTunes and navigate to the Decoding Excellence page and leave us a review.
---