Decoding Excellence Book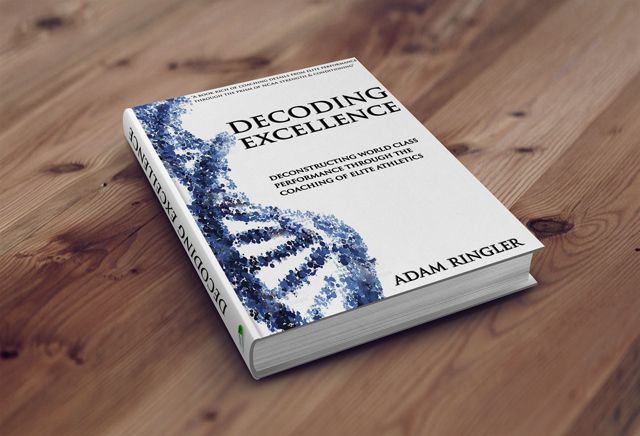 In Decoding Excellence, author and high performance coach Adam Ringler takes you into the high-pressure cut-throat world of elite performance training. Ringler uses vivid storytelling to teach meta-learning, coaching dynamics, culture building, growth hacking, and leadership tactics.
WHY READ THIS BOOK?
This is the book I wished I had when I first started.
Over the last seven years, I've collected notes, stories, and strategies that have led me to where I am at today.
In Decoding Excellence, I share the tools and tactics behind organizing my high performance program. I reveal the strategies that led to the successes, the failures, and everything else in-between. Decoding Excellence contains the tips, tools, and tactics to elevate your coaching abilities while balancing your work-life. It will provide the mental framework for you to become a better leader will less stress.
I hope you get as much enjoyment from this book as I did writing it.
3 REASONS TO READ IT.
You'll learn the tactics to become a world-class coach.
Coaching will become amazingly high-definition.
You'll laugh (and learn) from many of my mistakes.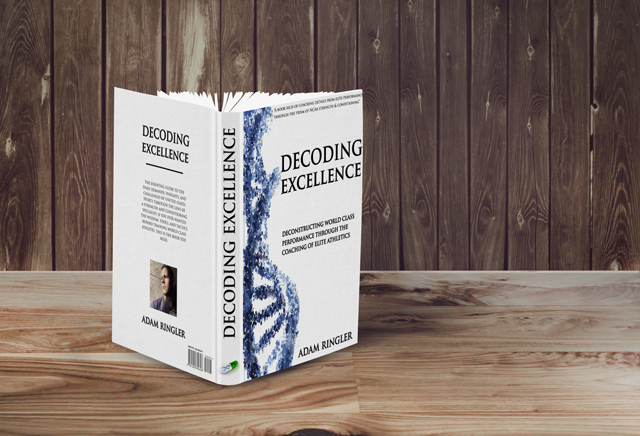 This book is a 5-step adventure
I like to think of this book as a series of different lessons I learned from my many years coaching. It almost acts as an adult-version choose-your-own-adventure leadership book.
What are the five steps?
Coaching Strategies
Business Management Strategies
Culture Building Strategies
Leadership Strategies
Life Balance Strategies
---
Decoding Excellence Outline
Dedication
Forward
Module
Author's Prologue
How to Navigate this Book
Why Should I Read This?
Coaching Strategies
Rallying Your Troops
Outlining the Path
Enticing Others to Help
How to 'Fail Forward'
Embracing the Pressure
Standards vs. Goals
The Whipping Post
When Lightning Strikes
Finding Your Focal Point
In the Midst of Failure
Meta Learning Tactics
Coaching Pedagogy
Deconstructing Success
Reinforcing Winning Behaviors
Creating a Competitive Environment
Becoming Flexible Bamboo: a System Based Approach
Competing Philosophy
Stoicism and Coaching
Characteristics of Successful Coaches
Rehabilitating the Emotional Element
Rolling With Punches
Empowering Your Team
Looking into a Mirror
Bite-Size Information
March Madness for Coaches
When In Doubt; Choose What's Right
Saying Less: Signal vs. Noise
Defeating the Imposter Syndrome
The Five Critical Questions All Coaches Must Answer
Lions & Zebras: Identifying Future Leader
The Brilliance of Michel Thomas: Lessons in Pedagogy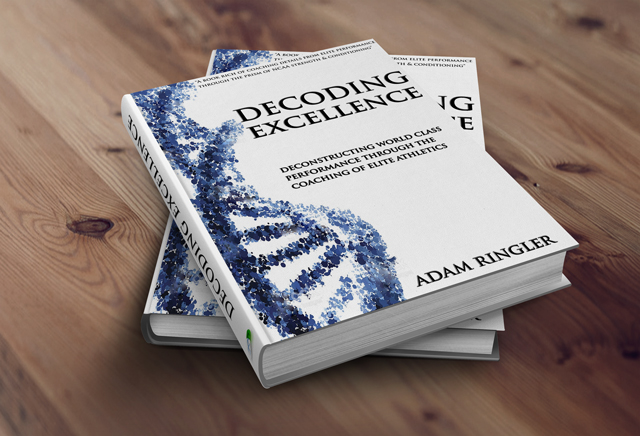 Business Management Strategies
The Vision of Success
Replicating Bright Spots
Clearing the Cabinets
Creating an Unshakable Mind: Empowering Resilience
Thermostats vs. Thermometers
Becoming an Organizational Growth Hacker
Honing Your Attentional Focus
The Power of Post-it Notes
Listening vs. Hearing
Embracing Structured Chaos
The Right Place & Time
The Madonna Effect
Painting your Postcard
Tough Skin: Giving and Receive Critical Feedback
Everyday Lessons in Life
Retaining Your Greatest Assets
Eating The Frog: What Really Matters
On Experience and Coaching Wisdom
Building Exceptional People with Quality Time
Defeating Cognitive Biases
How to Hire Right: Deciding Your First Employee
Avoiding Common Traps and Pitfalls
Lessons Learned in the Crucible of Athletics
Tactics to Gain Organizational Power
The Fears and Realities Of Our Chaotic Times
Culture Building Strategies
Increasing Engagement
Trust and Confidence: Why Shortcuts Hurt Us
Checking Your Crops
One Brick at a Time: Building Your Culture
The Value of Handwritten Letters
Leadership Strategies
Where There's a Will, There's a Way
Developing Your Workplace Culture
Letting Go of People: Tactics Behind Your First Fire
Contingency Planning from the Navy Seals
Looking Back to Move Forward
How to Widen Your Options
Leading From the Front
Avoiding Decision Fatigue
Creating Better Communication Channels
Developing Your Four Key Leadership Qualities
Harnessing Visualization Tactics for Program Success
Mentoring Through Adversity: The Hard Times Make Us
Help Others to Help Yourself: Playing the Long Game
Bite Size Leadership Nuggets for Emerging Leaders
Life Time Leadership Principles
Lessons on Leadership: A Step-by-Step Approach
Effective Leadership for Employee Empowerment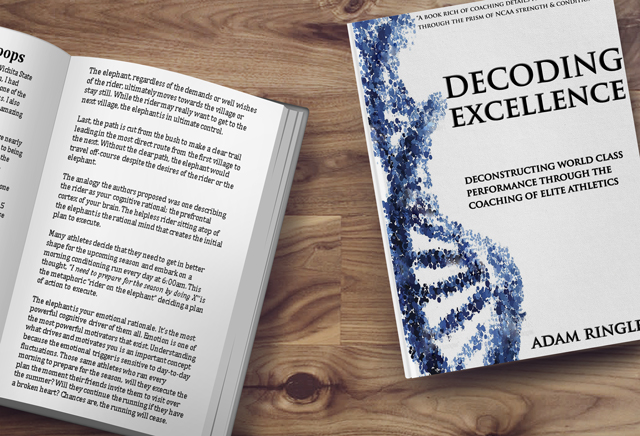 Life Balance Strategies
Becoming Outstanding
Creating Your Buffer: Whitespace for Creative Design
'Yes and No': Why Saying No is Neccessary
Differences of Mindset: "Get To" Vs. "Have To"
The Power of Habits and Rituals
Creating Your Morning Routine.
The Productivity Holy Grail: Does it Exist?
The Enemy Within: Embracing Meditation
Contingency Planning for Real Life Situations
"I'm Trying to Free Your Mind, Neo"
The Art of Organization
Tactics to Avoid Distractions and Procrastination
Performance Under Pressure
Author's Epilogue